The QV.1 data centre operated
by Central Data, specialises in business hosting, co-location and customised Internet solutions.
Our USP (unique selling point) is that we don't just sell rack space. We are System Architects and help customers set strategy, build and innovate.
QV.1 is the premier corporate building in Perth with 24×7 security, dual diesel power generators and hosts the main Internet Exchange in the region. It is the core of the Internet within Western Australia and has extremely high speed connectivity with Asia and America.
The data centre hosts Cloud Platforms (supercomputing/grid-computing) which are used to provide local Website and Application hosting, Offsite-Backup, Offsite/HotSite, Disaster/Recovery, Network Monitoring and Reporting, Co-location, high-speed Internet, VPN and Network monitoring solutions.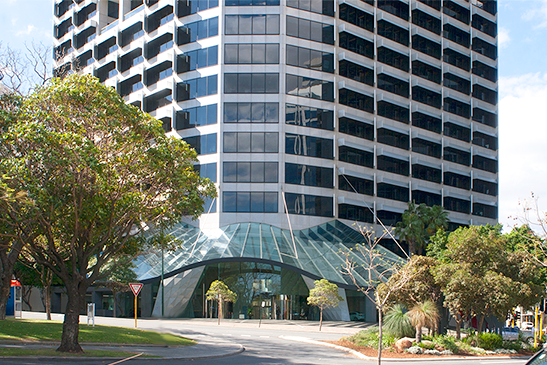 Advantages of Our Services
We operate two separate cloud platforms – a Linux server grid; a Microsoft server grid. Each is a highly scalable, load balanced, redundant server array. The platforms can host specialised web database applications, virtual machines, virtual desktop infrastructure (VDI), websites, online storage, etc. Ask us about the cost of hosting your service on our cloud platforms.
Contact us for more information today!